Sept. 15-16, 2023 — CarrZee: Australia thinks it's closing a "loophole" as it cancels Kyoto emissions credits (see below), but what it's actually doing is disparaging carbon trading as the most logical climate solution.
"Without this strong action, more than 700 million credits – representing more than a year's worth of national emissions, could have been used in dodgy accounting in years to come," ministers said.
Climate change will probably get so bad, some future Aussie government will wish it had access to these credits to meet a future target. (That's the point of trading – it smooths the transition and cuts risk for taxpayers and companies.)
At A$100 each (not saying they are worth that now but that's the approx global carbon price right now), that's a A$70 billion ($45 billion) hit to taxpayers …or looking at it another way … an increase in climate risk of a similar amount.
What if carbon prices go to A$ 1,000 a ton in 2030, Australia?
Further, cancelling the credits REWARDS cowardly countries — including the US and Canada — for pulling out of the Kyoto Protocol…because it signals Australia should not have bothered.
Having bothered, use the flexibility, would be my advice to the Australian government. You deserve it.
There is actually a massive global shortage of emissions reductions – some 20 billion tons a year. These cancelled credits might be worth a skyscraper full of gold.
Even worse, it's probably a publicity stunt to gain favor with environmental lobby groups (and said scaly mate USA), who are generally ignorant about carbon trading and risk management (in my experience)…or pretend to be.
Meanwhile, carbon markets are behaving as if those markets are under supplied, with low prices and low activity.
The decision to cancel is arrogant and disrespectful of the UN process that created the Kyoto Protocol – though I agree that reducing the supply of credits will tend to boost the price of the rest that remain in the market.
By definition, that immediately increases the incentive to cut emissions.
And if any country is rich enough to take one for the global team, it's Australia … which has gotten wealthy selling coal and other products that end up trapping heat in the atmosphere.
Yet this is a 30 year transition and governments forget that at their peril.
The cancelled credits are probably assigned amount units, but it's a little unclear, immediately.
(more to come)
press release
https://minister.dcceew.gov.au/bowen/media-releases/joint-media-release-australia-delivers-key-paris-agreement-commitment
Joint media release: Australia delivers on key Paris Agreement commitment
15 September 2023
Chris Bowen MP, Minister for Climate Change and Energy
Sen Jenny McAllister, Assistant Minister for Climate Change and Energy
---
The Albanese Government is delivering real climate action and ending accounting loopholes for good by permanently cancelling Commonwealth-held Kyoto 'carryover' credits.
While the Albanese Government has always been committed to not using these carryover credits – their permanent cancellation means no future Government can use this loophole to meet their climate targets either.
Their use was rightly characterised at home and abroad as an accounting trick – and an excuse not to have any climate or energy policy.
Without this strong action, more than 700 million credits – representing more than a year's worth of national emissions, could have been used in dodgy accounting in years to come.
Australia now has an ambitious but achievable target of 43% emissions reduction by 2030 and net zero by 2050.
Because we know that good climate and energy policy is good for the economy.
So we're getting there with measures that invest in our nation's future competitiveness and growth.
Like our landmark Safeguard Mechanism Reforms which will deliver over 200 million tonnes of emissions reduction by 2030 – the equivalent of taking two-thirds of Australia's cars off the road.
Like our $1.7 billion for our Energy Savings Package which will deliver energy upgrades for households, businesses and communities to save on energy, power bills and emissions.
Like our $20 billion Rewiring the Nation Plan and our Capacity Investment Scheme, which will help unlock cleaner, cheaper, firmed renewable energy to reach 82% renewables by 2030.
The Morrison Government couldn't let go of these Kyoto carryover credits, because they knew they'd need to use them to meet their inadequate emissions reduction targets.
Previous abatement represented by Kyoto units will not count towards Australia's Paris Agreement targets. Instead, the Albanese Government is driving policies to deliver real, new emissions reduction to not just to meet climate targets but to prepare the Australian economy for a net zero global economy.
Comments attributable to Minister for Climate Change and Energy, Chris Bowen:
"The Albanese Government has delivered on its election commitment to legislate our ambitious but achievable climate targets – and we're now back at the decision-making table for the global economy, attracting critical investments in cleaner, cheaper energy, and protecting industry for the future."
"After a decade of chaos, denial and delay, the LNP still can't decide if they believe in climate change or if they're committed to net zero – so we're closing the loophole for dodgy accounting tricks they've tried to use in the past.
Comments attributable to Assistant Minister for Climate Change and Energy, Jenny McAllister:
"The Albanese Government is doing what we said we would – acting on climate change after a decade on denial and delay and chart a clear path to net zero. The cancelling of these credits is a clear milestone that shows the government is meeting its commitments.
"Our government has legislated an ambitious 2030 target, along with net zero by 2050, policies like the Safeguard Mechanism, Rewiring the Nation and the Capacity Investment Scheme will help deliver on these targets," Assistant Minister McAllister said.
"We are cleaning up after a decade of neglect and denial, while rapidly decarbonising our economy to become a renewable energy superpower."
In June 2022, the government formally submitted Australia's updated NDC to the United Nations Framework Convention on Climate Change, including Australia's new target to reduce emissions by 43% below 2005 levels by 2030.
Australia's compliance with its Kyoto Protocol CP2 target will be officially confirmed through international review processes under the Kyoto Protocol scheduled for early 2024.
SMH version:
https://www.smh.com.au/environment/climate-change/bowen-announces-end-to-remnants-of-climate-wars-20230914-p5e4p9.html
Bowen announces end to 'remnants of climate wars'

September 14, 2023
Climate Change Minister Chris Bowen will permanently cancel the Howard-era Kyoto carbon credits scheme, 25 years after the controversial "carryover" greenhouse gas accounting system was created.
In a speech at the Carbon Market Institute's Australasian Emissions Reduction Summit on Friday, Bowen will describe the Kyoto credits as an overhang of the Morrison government years.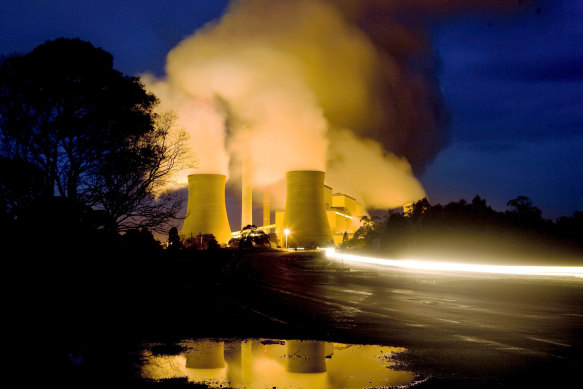 "[They are] a remnant of the climate wars, a symbol of the internal division which divided the previous government and dragged Australia back on the international stage," Bowen is expected to tell the summit, according to a draft of his speech.
"They were never more than an accounting trick to try and make it look like we were on track to meet our commitments and targets when we weren't."
While the Albanese government had committed not to use the Kyoto carbon credits, without their cancellation, the 700 million credits – representing more than a year's worth of Australia's national emissions – could theoretically have been used by a future government.
Assistant Minister for Climate Change Jennifer McAllister had signed the instruction that cancelled them, Bowen said.
Carryover credits were a carbon accounting measure by which nations could count historical emission reductions that exceeded previous international goals towards their current targets.
During climate negotiations in Kyoto, Japan, in 1997, an agreement was struck between the world's richest nations about how much greenhouse gas they could emit during the life of the agreement.
To encourage nations to beat their targets, it was decided to break the life of the agreement into two phases, and nations that exceeded their targets in the first phase could then carry over credits to meet their second phase target. In other words, they got credits for gases they could have emitted but did not.
RELATED ARTICLE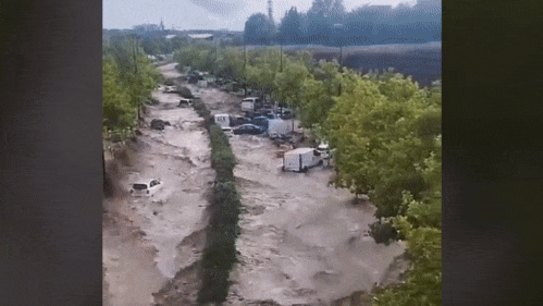 The relative weakness of the Kyoto Protocol meant Australia was not unique in exceeding its target, but among other rich world overachievers such as Germany, New Zealand and the United Kingdom, it was the only country that did not voluntarily rule out cancelling its carryover credits.
In 2020, then-prime minister Scott Morrison promised to reach Australia's 2030 target without using carryover credits, a significant shift after years of government claims that Australia was entitled to use "surplus" units the country had accumulated. But the Coalition government did not move to abolish the credits.
Climate Council spokesman Dr Simon Bradshaw said he was relieved the federal government had abandoned Kyoto credits.
"Their proposed use in meeting our Paris targets was long regarded as at odds with the science, as having no legal basis, and as going against the spirit of the Paris Agreement," Bradshaw said.
RELATED ARTICLE
"This decision to rule out this 'creative accounting' trick is many years overdue … and means we can focus on what really matters: climate action now, and in particular stronger and genuine emissions reductions this decade."
Australia now has a target of 43 per cent carbon emissions reduction by 2030, and net zero by 2050.
Bowen said it would reach this target through initiatives such as its safeguard mechanism reforms, which require Australia's heaviest polluters to reduce emissions, and a national renewable energy target of 82 per cent by 2030.
Get to the heart of what's happening with climate change and the environment. Our fortnightly Environment newsletter brings you the news, the issues and the solutions. Sign up here.